Our Guest Speaker: Professor Tracy Finch
We are beyond excited to announce that Professor of Healthcare and Implementation Science,
Tracy Finch

, Northumbria University, will join us for the 2020 General Assembly!
Tracy will talk about the NoMAD questionnaire, an easy and operational tool to measure your implementation. Find out more about her presentation in this flyer and join us on
September 30

.
Note that this meeting is
for members only

- detailed information will be sent to you by direct e-mail.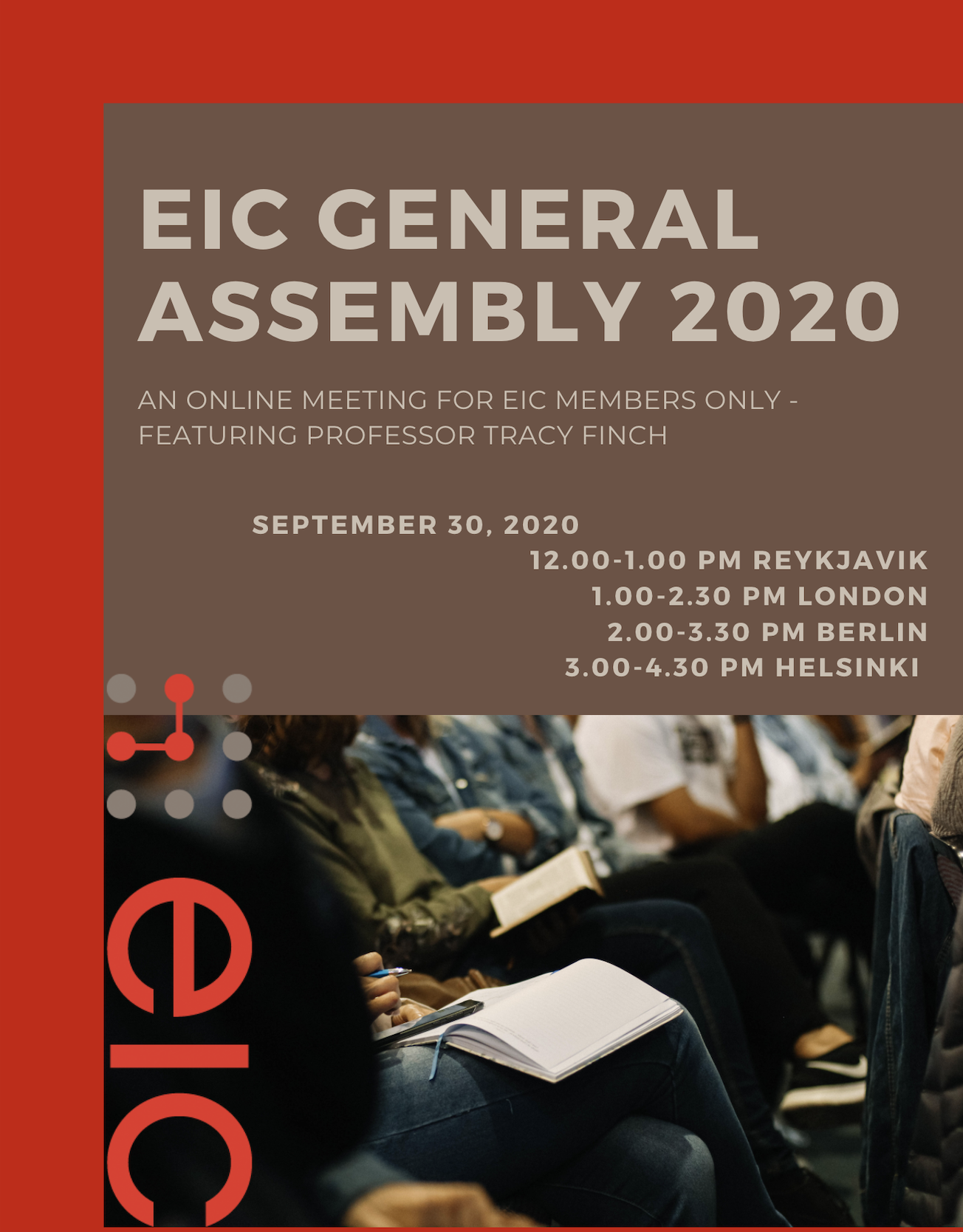 EIC Board Elections 2020
An important part of our biennial General Assembly is the election of our board. Seven people form this board, and board membership is possible for two consecutive terms - thereafter "old" board members will leave and new candidates join the group. The new board will be elected via a live voting procedure as part of the General Assembly.
Each EIC member attending the General Assembly is entitled to vote for the new board. During the meeting, members will have the chance to ask any remaining questions directly to the candidates before the
voting.